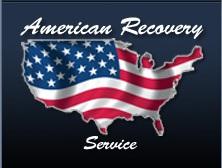 Press Release
El Dorado Hills - May 17, 2013 - American Recovery Service (ARS), the premier national repossession servicing firm, recently donated hundreds of personal computers to two local school districts and the Boys & Girls Club while meeting compliance goals of automotive lenders across the US.
---

PRESS RELEASE
Nashville, TN – Monday, May 17, 2013 - After a year of multiple acquisitions, Primeritus Financial Services, a leader in recovery management, skip tracing and remarketing services, announces the rebranding of several of their business service segments.
---
Guest Editorial
In past post we have covered "The Three Types of Tracers", and "The Three Types of Skips". Now we have to complete the circle and cover the "The Three Types of Tracing".
---
Press Release
TUCSON, AZ -
Vendor Transparency Solutions, LLC., an Arizona based compliance management company, has announced the addition of their newly released Complaint Handling Module that will be an addition to the industry leading VTS Compliance Monitoring Platform. The industry specific Complaint Handling Module enables lending institutions and service providers to log, track, monitor and address all consumer complaints with report capabilities.
---
FOR IMMEDIATE RELEASE
WYOMING, MN; May 13, 2013.

CU Recovery, Inc. and the Loan Service Center, Inc., the leading full-service collection agency and collection staffing solution for credit unions, has added a separate Marketing Department in the continuation of the company's strategic reorganization and addition of expanded services.
---
Guest Editorial
I read where a forwarder was offering a fee for a "RESOLUTION" where a recovery specialist makes contact with a consumer and through that effort the client reaches an amicable agreement with the consumer. This fee, I would assume, would be less than a full recovery fee and under the circumstances I wonder "WHY"?
Why would a "RESOLUTION not be worth the same as a "REPOSSESSION"?
---
---
Gainesville, FL – May 22, 2013 – With bolt cutters in hand, two men and a woman crept along the fence of Hyde N Seek Recovery with the intention of breaking in and stealing back a repossessed car. It didn't go well for them.

---

Gilmer, TX – May 9, 2013 – A repossessor from East Texas made a quick repo from a borrowers home Saturday night only to find a baby inside.

---

Hooksett, MA – May 2, 2013 – When 30 year old Joseph Bates came out to find his car being repossessed on Thursday morning, he must have thought the cameras were on for an episode of" Lizard Lick" or "Operation Repo". Acting like a rabid squirrel in a room full of dogs, he became violent and made a series of frantic mistakes that landed him in jail facing multiple charges including robbery, disobeying an officer, reckless operation, conduct after an accident, hindering apprehension, criminal mischief, and simple assault.

---

Birmingham, AL – May 2, 2013 - Kenneth Smith, who was retried on murder charges in the 2008 shooting death of 67-year-old Jimmy Tanks, has been found not guilty by a jury of residents of Tanks own Choctaw County on Thursday.

---

Palm Coast, FL – April 30, 2013 – In an announcement to FLACARS members, Jamie Blackburn, President of FLACARS, announced the passing of Florida's SB1330, which promises to be the nation's toughest legislation against unlicensed activity. This legislation goes as far as making it a felony for recidivism in offenses as well as injury during the course of a repossession.

---

---